Chef Rachel Rinas cooks the kind of food she likes to eat on her world travels.
She's already spent time in London, Asia, Western Europe, the Caribbean, Mexico, Peru and Jamaica; though her career in food makes regular travel difficult, she makes it a priority.
It's where she finds inspiration.
"Food has always been the thing that anchored me," she said. "And it's also the thing that pushes me to travel."
Her menu at Karbón stems directly from those travels, too. Though her family history isn't Middle Eastern or Mexican, she takes inspiration from those cuisines. Traditional cooking methods interest her (she also has a history working in whole animal butchery.)
"There's something appealing in taking the long way to make food," she said. "The eating part is a joy, but it's the making part that's enjoyable for me."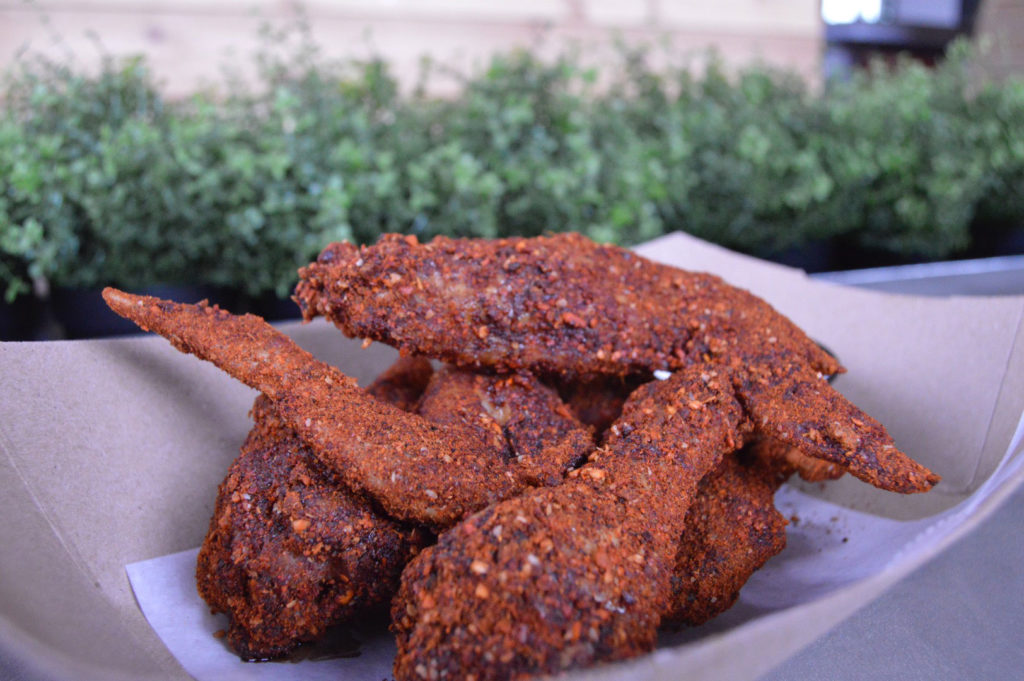 Her work at Kansas City's Local Pig learning whole-animal butchery techniques means she takes care with the proteins she uses at Karbón. She cures or marinates all the meats the restaurant serves, and many, including brisket and carnitas, cook overnight for a dozen hours.
"You learn not to waste anything," she said.
Empanadas, one of her favorite foods, are a Karbón staple. She first served them at Local Pig pop-ups, then at street fair food events.
"It was one of the first things I taught myself how to make as a teenager by watching YouTube videos," she said. "It's evolved to be the thing I do. They will never go away."
Her fried-to-order empanadas are filled with braised, sweet and savory chicken picadillo and served with the diners choice of house-made dips.
She makes the carnitas, another one of the most popular Karbón items, by seasoning pork shoulder with tangy sumac and warm, sweet baharat, a Middle Eastern spice, before braising it. The meat gets served with onion, cilantro and fresh lime.
Like many Middle Eastern and Turkish restaurants, Karbón also offers creative non-alcoholic beverages, like the rose-scented hibiscus tea, which is made from scratch, as well as a Turkish coffee horchata and a rotating seasonal selection.