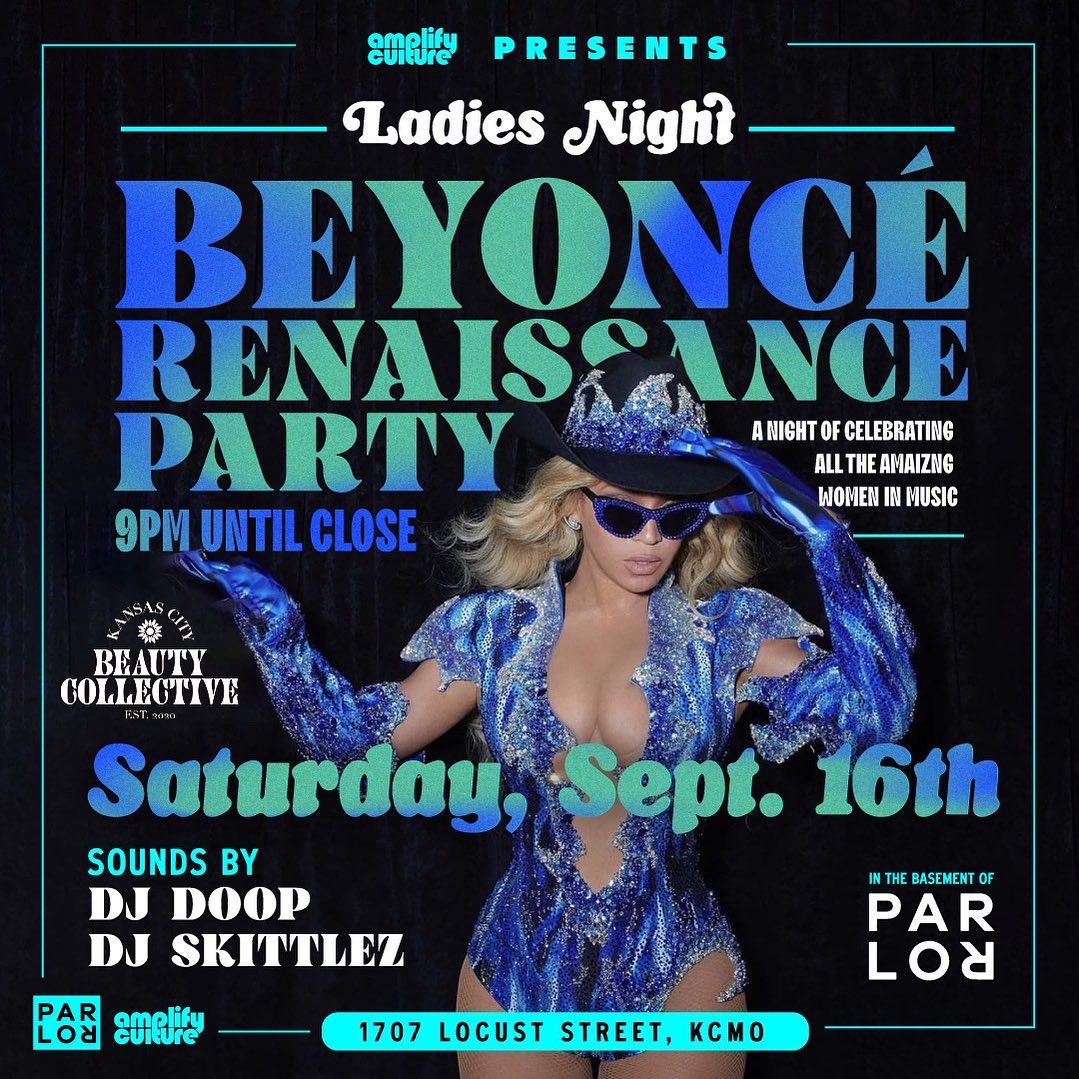 Ladies Night: BEYONCE RENAISSANCE PARTY
THIS ONE'S FOR THE LADIES AND VIRGOS! Get ready to slay at the BEYONCE RENNAISANCE PARTY happening at Parlor KCMO! This is the ultimate night for all the fierce ladies out there. Join us for a night filled with Beyonce's iconic music, R&B, Neo Soul and House vibes to keep you rockin' on the dance floor.
Put on your best outfit, channel your inner Sasha Fierce, and get ready to dance the night away. We've got DJ Skittlez and DJ Doop lined up to keep the party going all night long. So grab your girls and get ready to slay on the dance floor.
Whether you're a die-hard Beyonce fan or just love a good party, this event is not to be missed. Get ready to experience the powerful energy of Beyonce's music and celebrate the empowerment of women in style.
So mark your calendars for an unforgettable night at the BEYONCE RENNAISANCE PARTY. It's time to put on your dancing shoes, let loose, and show the world your inner Beyonce. See you there!