Mother Clucker chef and owner Chef Derrick Foster spent almost every day this summer cooking at home, smoking meats in his driveway and sharing it all on social media.
His personal instagram page, @Dufflebagchef, is full of videos of Foster smoking brisket, sharing recipes for a wide variety of recipes he makes at home and, more recently, of his renewed dining adventures.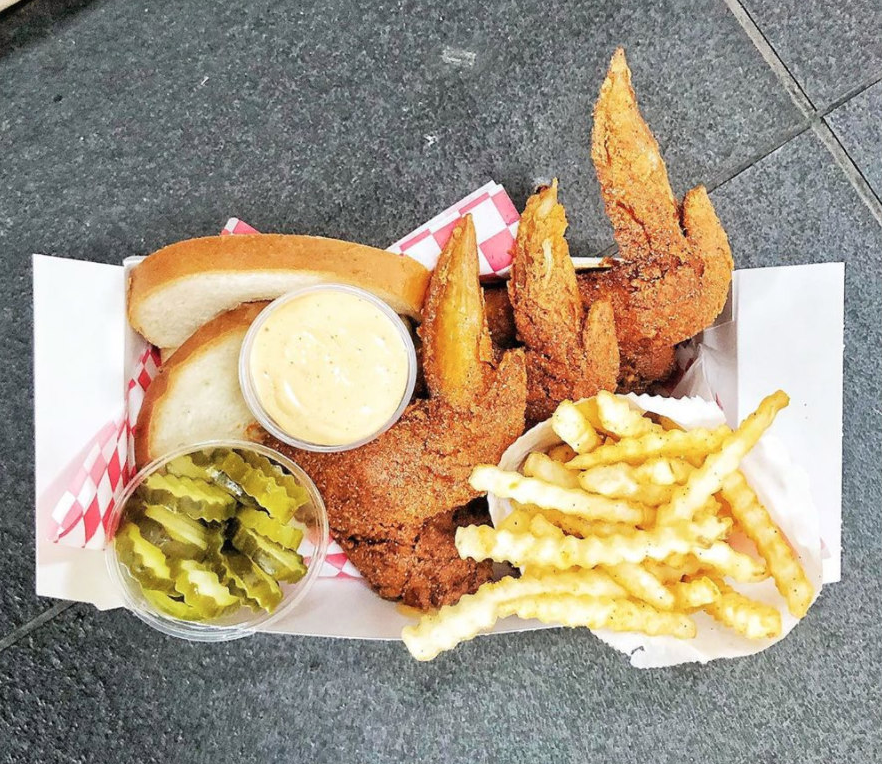 When Mother Clucker had to temporarily close, he said he cooked at home almost every day. He doesn't plan to make any changes now that both Parlor locations, in Kansas City and Oklahoma city, are back open.
"I am really, really ready to get back into the kitchen," Derrick said.
We want to ensure Parlor guests get the real Mother Clucker — some have ordered delivery from a kitchen operating on delivery services under the same name. When you order, be sure the kitchen is inside Parlor to get the original experience. And as a reminder: Mother Clucker, and all our kitchens, offer takeout and curbside pickup for your convenience.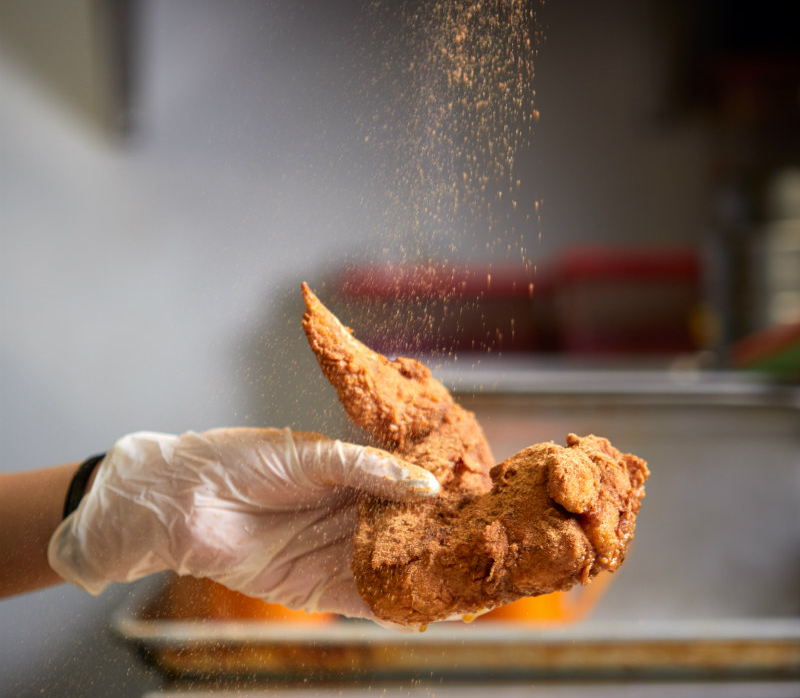 In the spring, he released a limited run of Mother Clucker at-home kits that allowed guests to make his signature Nashville Hot chicken at home. The kits included dry batter mix, spice mix-ins and detailed instructions on how guests could make their own chicken.
Derrick said the kits were so popular, he sold more than 200. And while he isn't going to bring them back right away, it's in his plan down the road.

Mother Clucker's safety precautions for COVID-19 haven't changed much: the staff already wore gloves, and now wear masks as well. Often, staff wore masks before the pandemic because they worked with serious spices.

"We aren't really changing anything," Derrick said. "We are just going to do what we do."